Age Of Mythology+The Titans Expansion Español full 1 Link
Hola amigos hoy les traigo el Age of Mithology+The Titans Expansion,Español en 1 Link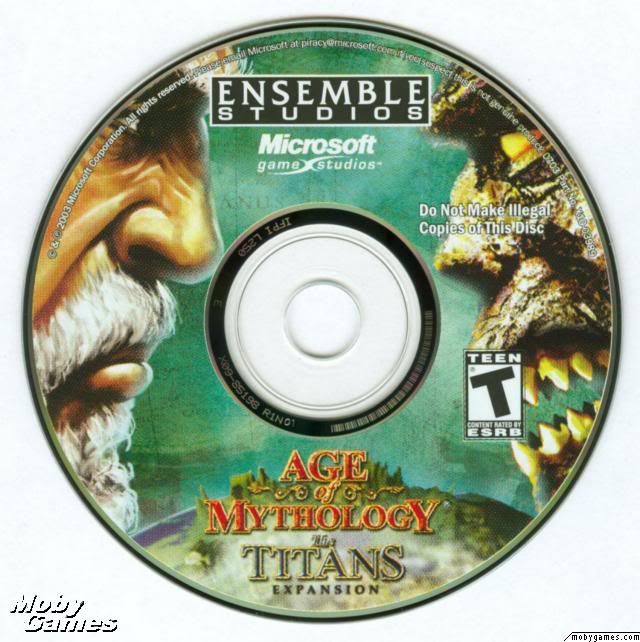 Título: Age of Mythology®
Género: Estrategia
Plataforma: PC
Fecha de Lanzamiento: Disponible
Clasificación ADESE/PEGI
Edad: Para Jovenes o Adultos, (+12Años).

Age of Mythology transporta a los jugadores a un tiempo en el que los héroes luchaban con monstruos legendarios y los dioses intervenían en los asuntos de los mortales.
En Age of Mythology, los jugadores hacen la guerra utilizando ejércitos y diplomacia, van avanzando a través de las distintas épocas, mejoran el funcionamiento de la economía y el ejército a través del comercio y la acumulación de recursos. La mitología entra en el escenario cuando los jugadores invocan a los dioses para que se pongan de su lado o refuerzan sus ejércitos con más de 20 criaturas mitológicas.

-Microsoft® Windows® 98/Me/XP/2000
-Un PC con un procesador equivalente a 450 o superior
-128 MB de memoria RAM de sistema
-1.5 GB de espacio libre disponible en el disco duro
-Un lector de CD-ROM de 32x de velocidad como mínimo
-Se necesita una tarjeta de video de 16 MB
-Para el audio se necesita una tarjeta de sonido, unos altavoces o unos cascos
-Microsoft Mouse o un dispositivo señalador compatible
-Un módem de 56.6 o superior para jugar online.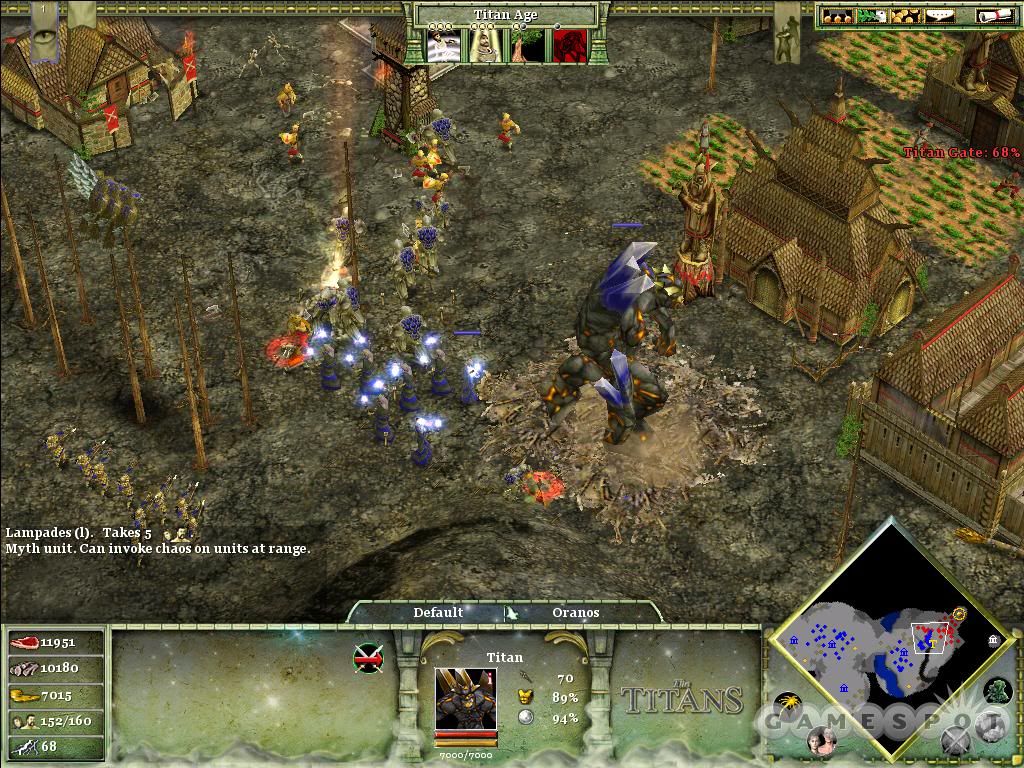 Aca Link:
https://rapidshare.com/#!download|567|3315233456|Age_of_Mithology.exe|637265
PESA 637MB, (ES EL JUEGO + LA EXPANSIÓN THE TITANS).
Aca una imagen Del instalador: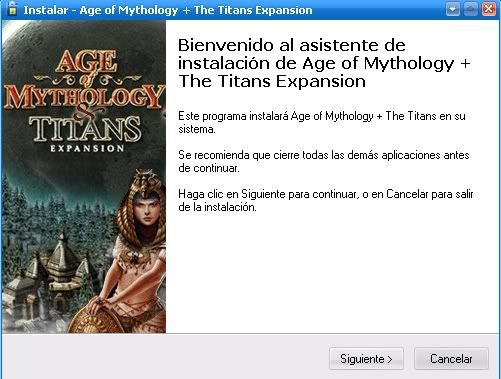 Trucos Para el Juego
ATM OF EREBUS:
1000 oro.
BAWK BAWK BOOM Chicken:
Poder meteorico.
CHANNEL SURFING:
Salta al siguiente escenario de la campaña.
CONSIDER THE INTERNET:
Enlentece las unidades.
DIVINE INTERVENTION:
Usa un poder de un dios nuevamente.
ENGINEERED GRAIN:
Acelera la velocidad de recoleccion de comida.
FEAR THE FORAGE:
Nuevo poder.
GOATUNHEIM:
Convierte a las unidades de cabra.
IN DARKEST NIGHT:
Se hace de noche.
ISIS HEAR MY PLEA:
Consigue los heroes de la campaña.
I WANT THE MONKEYS!!!!!:
Montones de monos.
JUNK FOOD NIGHT:
1000 comida.
L33T SUPA H4X0R:
Construccion rapida.
LAY OF THE LAND:
Muestra el mapa.
MOUNT OLYMPUS:
Todo a tu favor.
O CANADA:
Te dan oso perezoso.
PANDORAS BOX:
Coger poderes aleatorios.
RED TIDE:
El agua se vuelve roja.
SET ASCENDANT:
Se muestran los animales en el mapa.
THRILL OF VICTORY:
Ganas el juego.
TINES OF POWER:
Tienes un chico con orca.
TROJAN HORSE FOR SALE:
1000 de madera.
UNCERTAINTY AND DOUBT:
Oculta el mapa.
WRATH OF THE GODS:
Consigues el todos los poderes.
WUV WOO:
Obtienes un hipopotamo morado volador.
TITANOMACHY:
Un Titán en tu centro urbano.
Bueno amigos Esto es Todo por Hoy,Hasta la Proxima
Dejen Puntos
Age Of Mythology+The Titans Expansion Español full 1 Link

,
age of mythology the titans expansion descargar de regalo en español completo 1 link, age of mythology the titans expansion descargar de regalo en español completo, descargar age of mythology the titans expansion en español 1 link full, descargar age of mythology completo en español 1 link, descargar age of mythology the titans expansion completo en español, descargar age of mythology en español de regalo completo para pc 1 link, descargar age of mythology the titans expansion completo en español 1 link, descargar age of mythology full 1 link, age of mythology 1 link full español, age of mythology descargar de regalo completo en español,