Descargar Halo 1: Combat Evolved [FULL] [PC] [ESPAÑOL]
Hola gente de T!
Hoy les traigo el Halo 1 para PC con voces y textos en español.
Bien, comencemos.
Sinopsis

Halo inicia cuando el Pillar of Autumn sale del hiperespacio y se topa con una misteriosa estación espacial en forma de anillo llamada «Halo» por los antagonistas del juego, el Covenant.25 Una flota Covenant ataca de repente la nave, dañándola seriamente. El capitán Jacob Keyes inicia entonces el Protocolo Cole, 26 un procedimiento diseñado para prevenir que el Covenant obtenga información sobre la ubicación de la Tierra. Mientras Keyes se prepara para aterrizar la nave en Halo, el Jefe Maestro y Cortana, junto a un grupo de marinos, huyen a través de una cápsula de escape», la cual se estrella en la superficie del anillo; Cortana y el Jefe son los únicos que sobreviven al impacto de la cápsula.
Por otra parte, Keyes sobrevive al aterrizaje forzoso del Autumn, pero es capturado por el Covenant.27 En los niveles segundo y tercero del juego, el Jefe y Cortana se reúnen con algunos supervivientes humanos y rescatan a Keyes, quien se halla aprisionado en la nave Truth and Reconciliation del Covenant. Una vez que es rescatado, Keyes ordena a Jefe que derrote al Covenant y llegue al centro de mando de Halo, con el fin de descubrir su propósito.28 Posteriormente, el Jefe y Cortana llegan a una «sala de mapa» —es decir, dónde se localiza un holograma que muestra la estructura en su totalidad— conocido como el «Cartógrafo Silencioso» —aunque también se le conoce como la «Biblioteca»—, que los conduce al cuarto de control.29 Una vez ahí, Cortana accede a los sistemas y descubre algo importante, por lo que manda a Jefe a que encuentre a Keyes, mientras ella se queda en ese sitio.30 Cuando está buscando a su almirante, el Jefe descubre que el Covenant han liberado accidentalmente a los Flood, una raza extraterrestre de parásitos capaces de expandirse al derrotar e infectar a otras formas de vida sensibles. Keyes cae víctima de los Flood mientras estaba buscando algunas armas. La liberación de los Flood hace que 343 Guilty Spark reclute al Jefe Maestro para que recupere el Índice, un dispositivo que activará Halo, previniendo así que los Flood se extiendan más allá de la estructura.
Una vez que el Jefe recupera el Índice y comienza a usarlo, reaparece en escena Cortana para advertirle sobre la activación de Halo. Ella ha descubierto que el sistema de defensa de Halo es un arma diseñada para matar toda forma viviente en la galaxia, la cual requieren los Flood para expandirse.31 Una vez que se conoce tal información, 343 Guilty Spark menciona que, técnicamente, la instalación tiene solamente un radio máximo de veinticinco mil años luz, aunque esto desencadenaría un mecanismo similar en otras instalaciones secundarias, con lo que efectivamente se exterminaría toda forma de vida en la galaxia.32
Mientras combate a los Flood, al Covenant y a los Centinelas de Guilty Spark, el Jefe Maestro y Cortana intentan destruir Halo antes de que 343 Guilty Spark lo active. Cortana descubre entonces que la única manera de destruir el planeta es mediante la autodestrucción del Pillar of Autumn.33 No obstante, se requiere la autorización del capitán Keyes para ordenar la destrucción de la nave.34 Para cuando hallan a Keyes, se percatan de que éste ha sido infectado y se ha transformado en un Flood. El Jefe recupera los implantes neuronales de Keyes directamente de su cerebro, y Cortana activa la secuencia de autodestrucción del Autumn. Sin embargo, 343 Guilty Spark reaparece y desactiva la cuenta regresiva, descubriendo en el proceso el registro histórico de la humanidad.35 A pesar de ello, al final, el Jefe Maestro activa manualmente la fundición de los reactores de fusión del Pillar of Autumn, y rápidamente escapa junto con Cortana de la destrucción de Halo a través de un avión de combate. Después de los créditos finales, se puede ver a 343 Guilty Spark flotando en el espacio

Protagonistas

Jefe Maestro (Master Chief) o SPARTAN-117:
Es el protagonista principal del juego. Es el último soldado Spartan del proyecto SPARTAN-II, nombre clave del proyecto creado por el UNSC para crear supersoldados capaces de repeler las fuerzas de combate del Covenant. Es también un descendiente de los Forerunner, los creadores de los anillos terraformados conocidos como halos; su mejor amiga, Cortana, es la IA que lo acompaña en los dos primeros juegos y que es rescatada en el tercero, al igual que el Inquisidor (aunque al principio ambos fueron enemigos y fueron heroes en sus bandos, luego se unen en la batalla) además del sargento Johnson y la comandante Miranda Keys.
Cortana:
Fue construida clonando el cerebro de Catherine Elizabeth Halsey, la creadora del proyecto Spartan. Esta es una de las razones por las que se cree que Cortana eligió a John-117 de entre todos los Spartans en servicio, ya que este era el preferido de la Doctora Halsey.
Durante casi todo el juego, Cortana permanece conectada al traje del Jefe Maestro, mientras analiza y recomienda los cursos de acción más apropiados. Se puede decir que el traje del Jefe Maestro es único en tanto que es además de una armadura MJolnir V una super-computadora debido a la capa de hardware que se integró entre el compuesto negro del traje y la armadura, es decir, Cortana cuando está contenida en el disco está totalmente indefensa y vulnerable.
Jacob Keyes: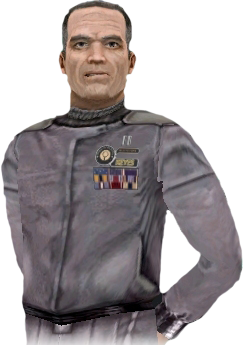 Es el capitán del Pillar of Autumn y un veterano de los viajes interestelares.
Keyes por mucho tiempo ha sido un miembro de las Fuerzas UNSC, trabajando de forma constante en la flota como oficial y profesor hasta que, finalmente, llegó a ser capitán en la Batalla de Sigma Octanus a bordo del destructor Iroquois y convertirse en el comandante del Pillar of Autumn. Tras la batalla de Sigma Octanus (17 de julio de 2552) su fama se propagó rápidamente por todas las colonias humanas. La UNSC necesitaba historias de héroes para levantar la moral de la humanidad durante la guerra contra el Covenant y, gracias a su famosa maniobra conocida como el Bucle de Keyes, fue capaz de derribar un destructor del Covenant con sus propios misiles de plasma. Terminó la batalla destruyendo las dos fragatas de escolta del destructor y una nave de transporte. Tras esta hazaña fue ascendido a capitán de Navío por el almirante Stanforth.
Capturas desde mi pc


Trailer
http://www.youtube.com/watch?v=v0kHiEME0Vk
link: http://www.youtube.com/watch?v=v0kHiEME0Vk
Requisitos

-SO: Microsoft® Windows® 98SE/Me/XP/2000
-Gráficos: Direct 3D
-Aceleración 3D Si
-Sonido: EAX
-Equipo mínimo: Pentium III 733 MHz, tarjeta de vídeo 3D GeForce o similar 32 MB
-128 MB de RAM
-1,20 GB de disco duro
-CD-ROM 8x
-teclado y ratón
-tarjeta de sonido y DirectX 9
Links

Juego:
Parte 1: http://www.megaupload.com/?d=ZFY32Y5X
Parte 2: http://www.megaupload.com/?d=PUUP6NAU (el crack y serial estan dentro de la imagen .bin)
(al descompimirlo les saldran dos archivos llamados "050806_1036.bin" y "050806_1036.cue" para instalarlo tienen que quemar la imagen a un CD o montarlo con el Daemon Tools)
Y si solo quieren el crack o el serial: http://www.megaupload.com/?d=GLJ3TC6A
Problemas

1) Si al ejecutar el juego les sale una ventana con lo siguiente: "Reuniendo datos de excepcion" y despues se les cierra el juego, instalen el siguiente parche:
http://www.megaupload.com/?d=PIVG9ZK2
(lo que hace este parche es desinstalar una acutalizacion de seguridad de microsoft, para quitar las copias ilegales de halo, que te impide poder jugar al juego, ya que, bueno… ES UNA COPIA..)
Para instalarlo solo dan doble click al archivo que es el casco del jefe maestro, y dan en siguiente despues les dira que algunos programas podrian dejar de funcionar, solo continuen, y empezara a desinstalar la actualización. Luego de haberse desinstalado, reinician el PC y deberia funcionar ahora.
2) Si les salta esta mini ventanita al ejecutar el juego: "Cannot required Memory" solo instalan el parche que deje arriba y les deberia funcionar
3) Si no saben como montar la imagen con daemon tools, aqui les dejo un tutorial (no por mí)
http://www.youtube.com/watch?v=gWFUvLS_Hos
link: http://www.youtube.com/watch?v=gWFUvLS_Hos
link del daemon tools:
http://daemon-tools.softonic.com/
Bueno gente, eso a sido todo hasta pronto, y no se olviden de comentar y dejar algunos puntines
---
Fuentes de Información
El contenido del post es de mi autoría, y/o, es un recopilación de distintas fuentes.
Enviado por : leo16197
Descargar Halo 1: Combat Evolved

,
descargar halo 1 pc taringa, descargar halo combat evolved full español softonic, descargar halo combat evolved para pc de regalo en español softonic, halo 1 full pc taringa, descargar halo combat evolved completo para pc softonic, descargar halo combat evolved para pc completo softonic, descargar halo comvad evolved 1 para pc,